All orders placed by December 1st will be shipped no later than December 14th UNLESS otherwise requested. Please inquire via email and/or comment where possible on an order if a purchase is needed by a specific date, for a special occasion or during Hanukkah. Thank you.
Michele A Friedman FELT jewelry. Handmade in Chicago, IL USA
The Wall Necklace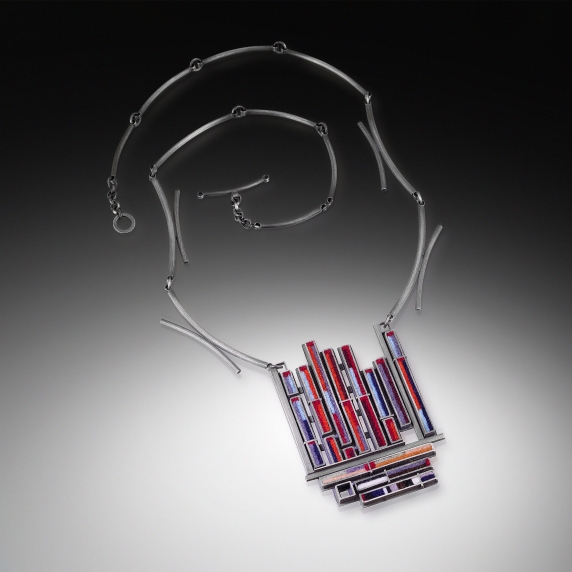 About:
Made in sterling silver and wool felt. Wall pendant portion measures approximately 2.75" x 2.25 x .125. Chain is approximately 20" long.
Gallery:
Fabricated oxidized sterling silver, 18k Bi-metal jewelry set with wool felt.
Please inquire about pricing and availability. If a piece is not in stock it may be possible to special order. Thank you for your interest.
Michele A. Friedman
Copyright © 2019 all rights reserved.
Photo credits: Cole Rodger and Hap Sakwa