Michele A Friedman FELT jewelry. Handmade in Chicago, IL USA
Blog
Posted June 16, 2020
I love wearing layered necklaces. Over the course of my career this subject has come up repeatedly as I often wear multiple necklaces when I am at a show and it sparks conversation when I am selling. Many do not feel comfortable selecting multiple necklaces and find it overwhelming, though they love the look. I am going to try to help with some tips.
Mix different link chains. Mix different thickness and size link chains and different style chains together. EXAMPLE: a delicate bar-link chain with a heavier rolo chain.
Posted June 10, 2020
It has been quite a year. Everything is upside down. My shows have all been canceled or postponed, only to ultimately be canceled. As a result my peers and I are have to rethink and reorganize our micro businesses. Pivot is the word. In the world of art fairs, craft shows and knitting conventions, where human interaction is crucial in selling my jewelry I am suddenly adapting to the current normal and shifting my business online. That is not so easy for this iPhone and social media loving but tech challenged Gen-X'er.
Posted February 8, 2017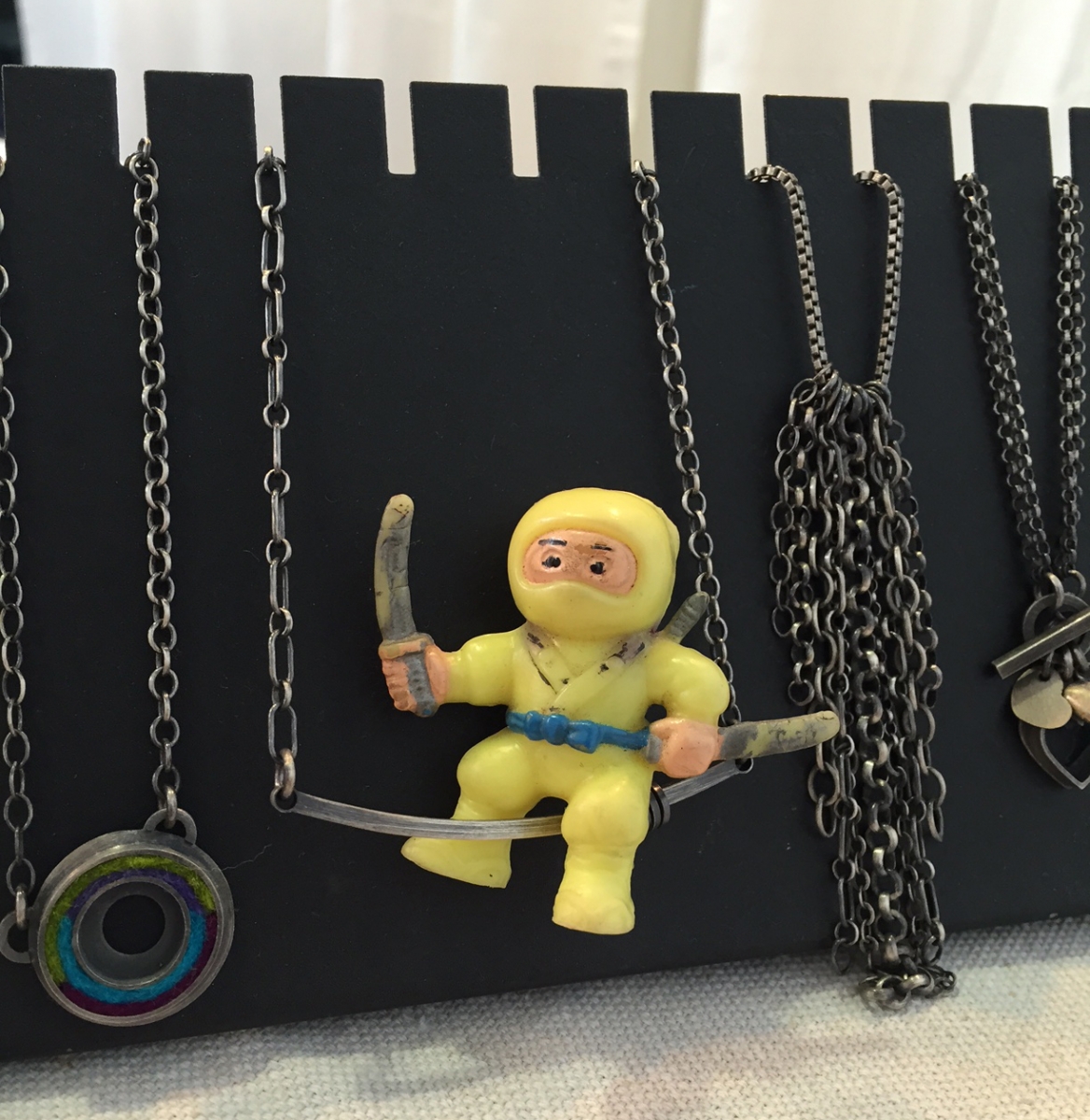 Meet Sales Ninja
My husband found him on the ground in a grocery store parking lot near our home years ago. We thought it would be fun to start bringing him on the road and so Sales Ninja now travels with me all over the country as well as all over the world while on vacation. Ninja has become my good luck charm. He hides in my cases. The kids always spot him and point him out to their parents. He works very hard. Recently we bought Mr Ninja a pet, an orange gummy plastic triceratops at an anime store in Tokyo. I named him Spot.