***HOLIDAY 2022***
Through 12/31/2022, use Coupon Code FREESHIP to receive FREE Ground UPS shipping on all purchases.
Any gifts may be EXCHANGED for other Michele A Friedman merchandise. Recipient must reach out to me by 1/5/22 and item must be received in good condition by me no later than 1/12/22. Please let me know if there are questions. Thank you.
All orders placed before November 30th will be shipped no later than December 19th via UPS Ground as per previously stated. I am working hard and am making progress!
Michele A Friedman FELT jewelry. Handmade in Chicago, IL USA
Memphis Earrings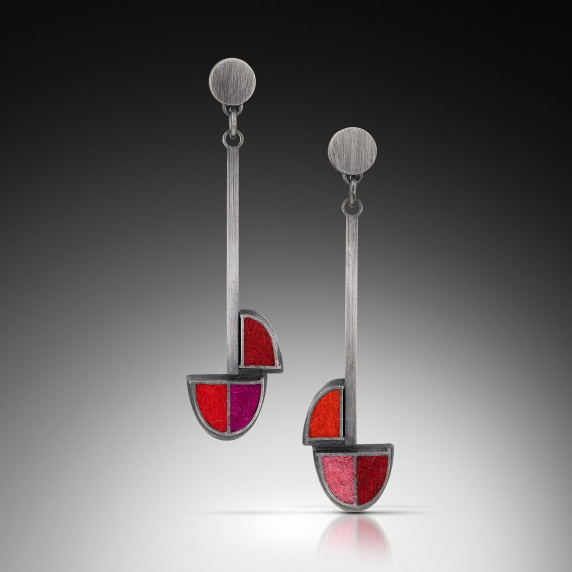 About:
Fabricated oxidized sterling earrings set with wool felt.
Gallery:
Fabricated oxidized sterling silver, 18k Bi-metal jewelry set with wool felt.
Please inquire about pricing and availability. If a piece is not in stock it may be possible to special order. Thank you for your interest.
Michele A. Friedman
Copyright © 2022 all rights reserved.
Photo credits: Cole Rodger and Hap Sakwa