**HOLIDAY PROMOTION and POLICIES**
Please enter Coupon Code HOLIDAZE15 at Checkout to save 15% on your purchase November 25-27, 2023. All orders placed through November 27 will be shipped no later than December 13th unless addressed with me. Any orders placed through December 25, 2023 may be returned for Merchandise Credit/Exchange only. Contact must be made by January 5th, 2023 to initiate this process and item(s) received by me by January 11, 2023. Thank you.
Michele A Friedman FELT jewelry. Handmade in Chicago, IL USA
How to Layer Necklaces
Posted June 16, 2020
I love wearing layered necklaces. Over the course of my career this subject has come up repeatedly as I often wear multiple necklaces when I am at a show and it sparks conversation when I am selling. Many do not feel comfortable selecting multiple necklaces and find it overwhelming, though they love the look. I am going to try to help with some tips.
Mix different link chains. Mix different thickness and size link chains and different style chains together. EXAMPLE: a delicate bar-link chain with a heavier rolo chain.

To mix or not to mix different lengths? Some people like to nest or stagger the lengths of their necklaces. I like to do both. I also like to wear at least two necklaces with different chains that are the same length to help create volume and texture.

Wear one or two necklaces that have a pendant drop. Wearing one necklace with a pendant/drop/enhancer can provide a focal point.

Wear one larger necklace. Wearing at least one larger/chunkier necklace can help anchor or focus the grouping of necklaces.

Wear old with new.

Don't be afraid to wear fine jewelry with art/studio jewelry or fashion jewelry. (Of course I prefer handmade art/studio jewelry!)

Don't be afraid to mix materials or finish. Gold with silver. High polished with darkened metal or matte finished. This can create interest and texture. Don't be afraid to add color!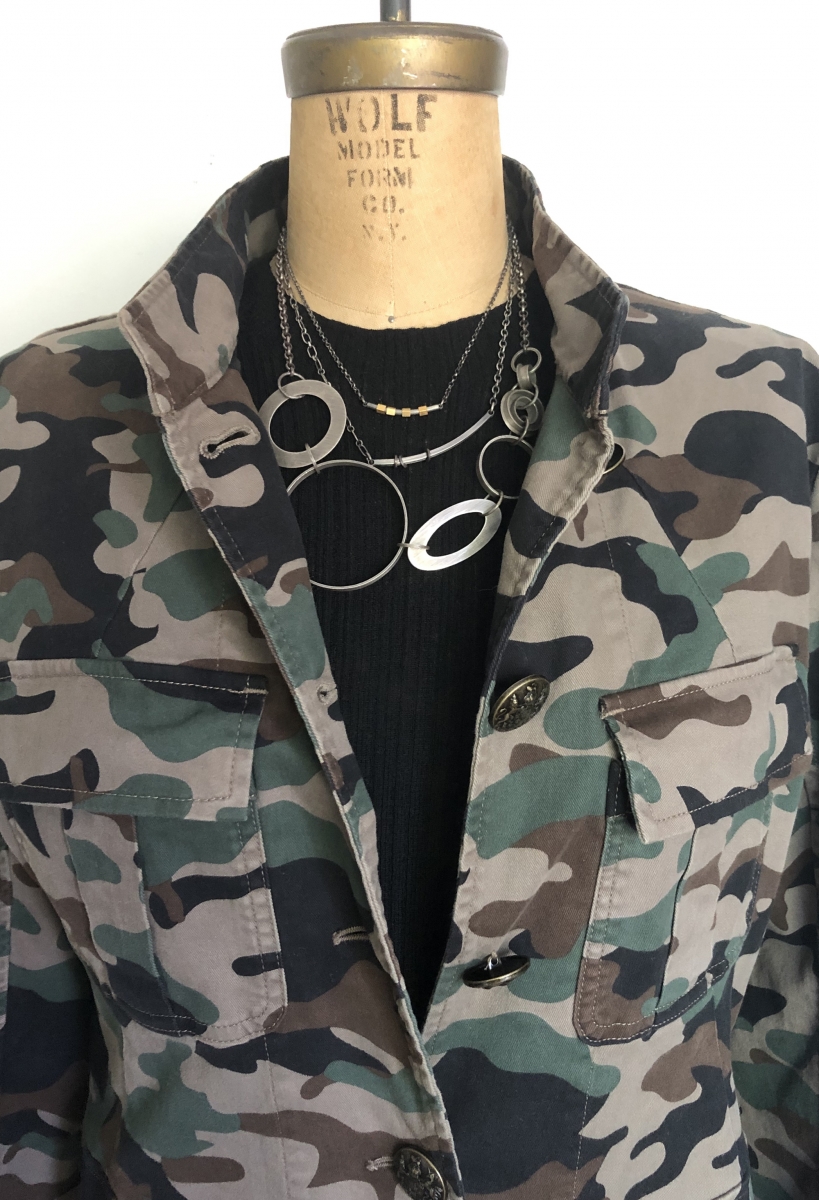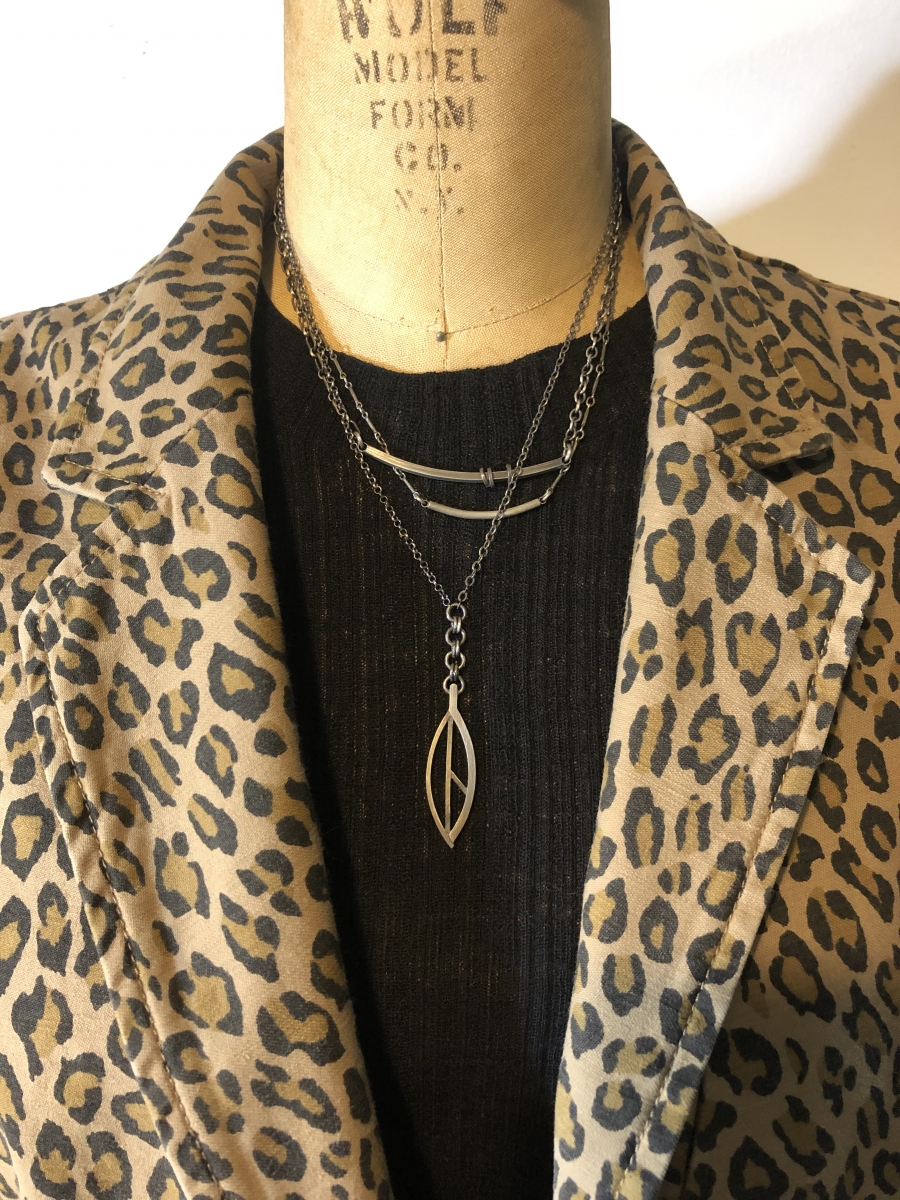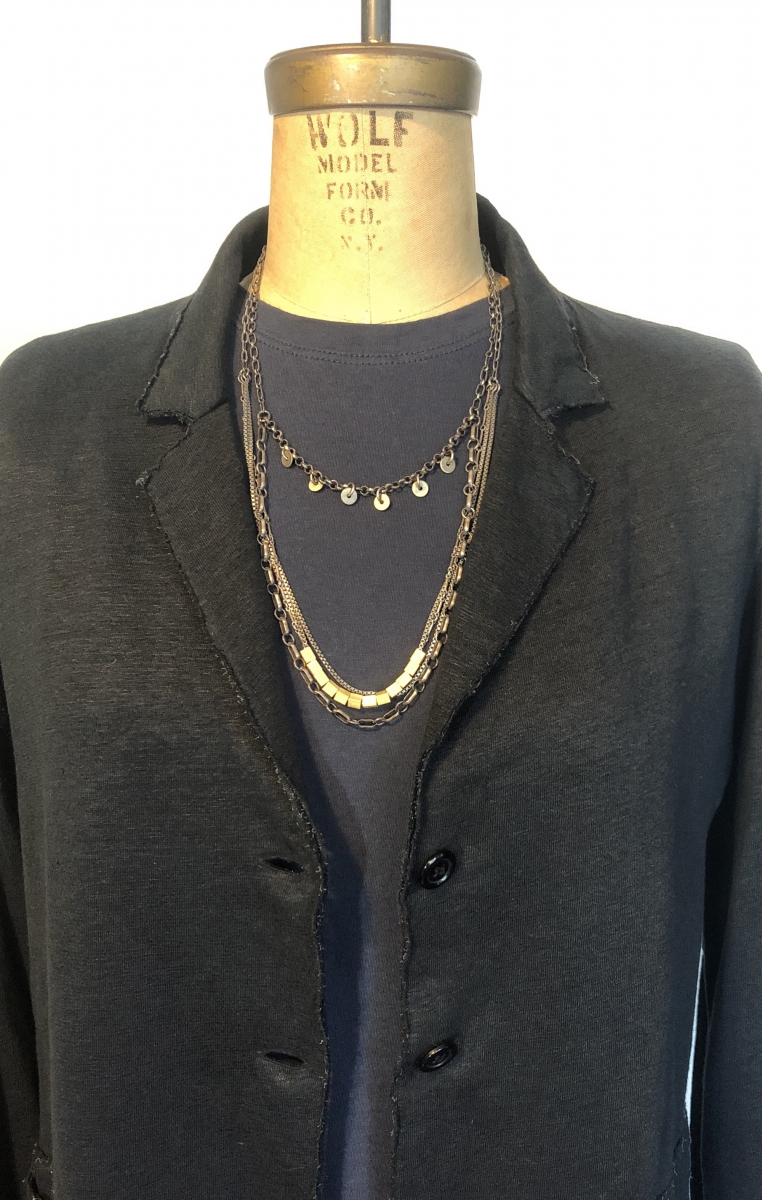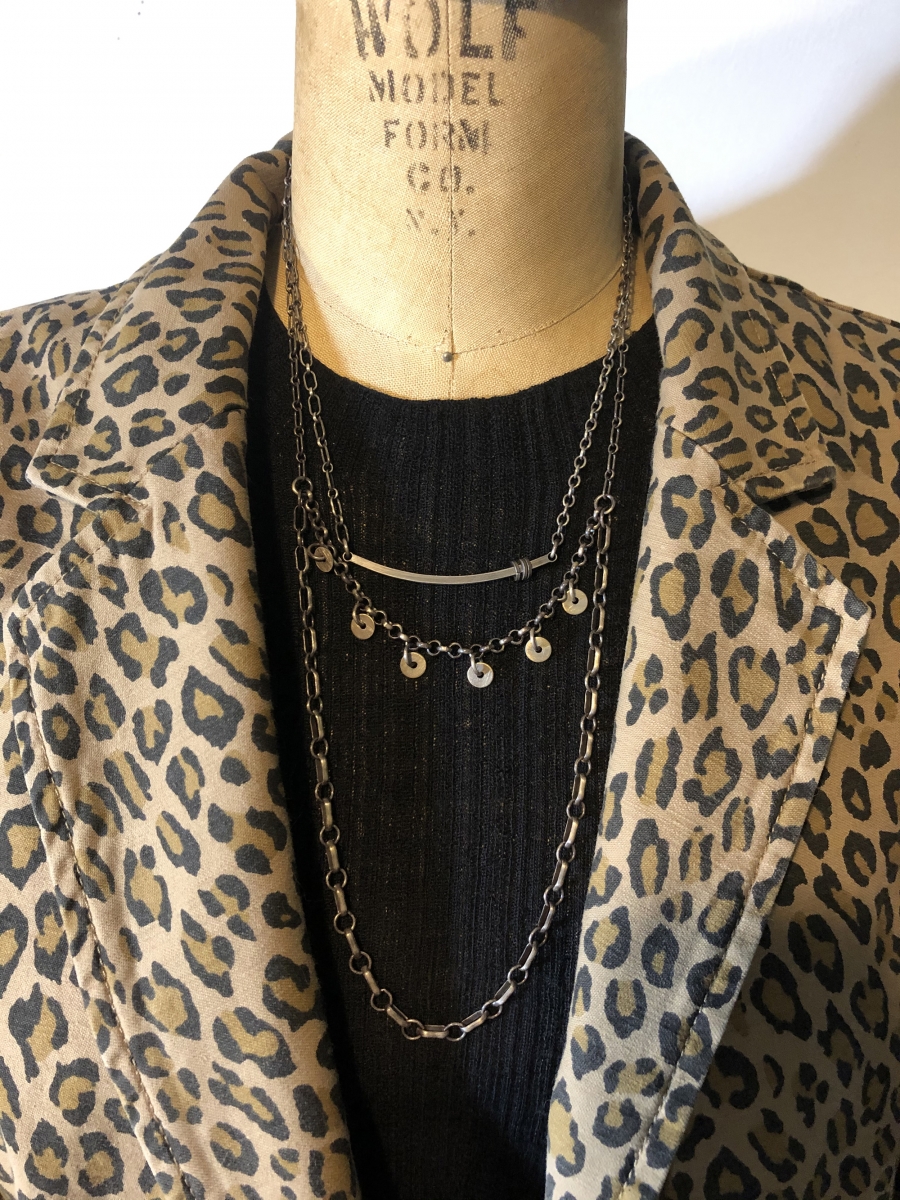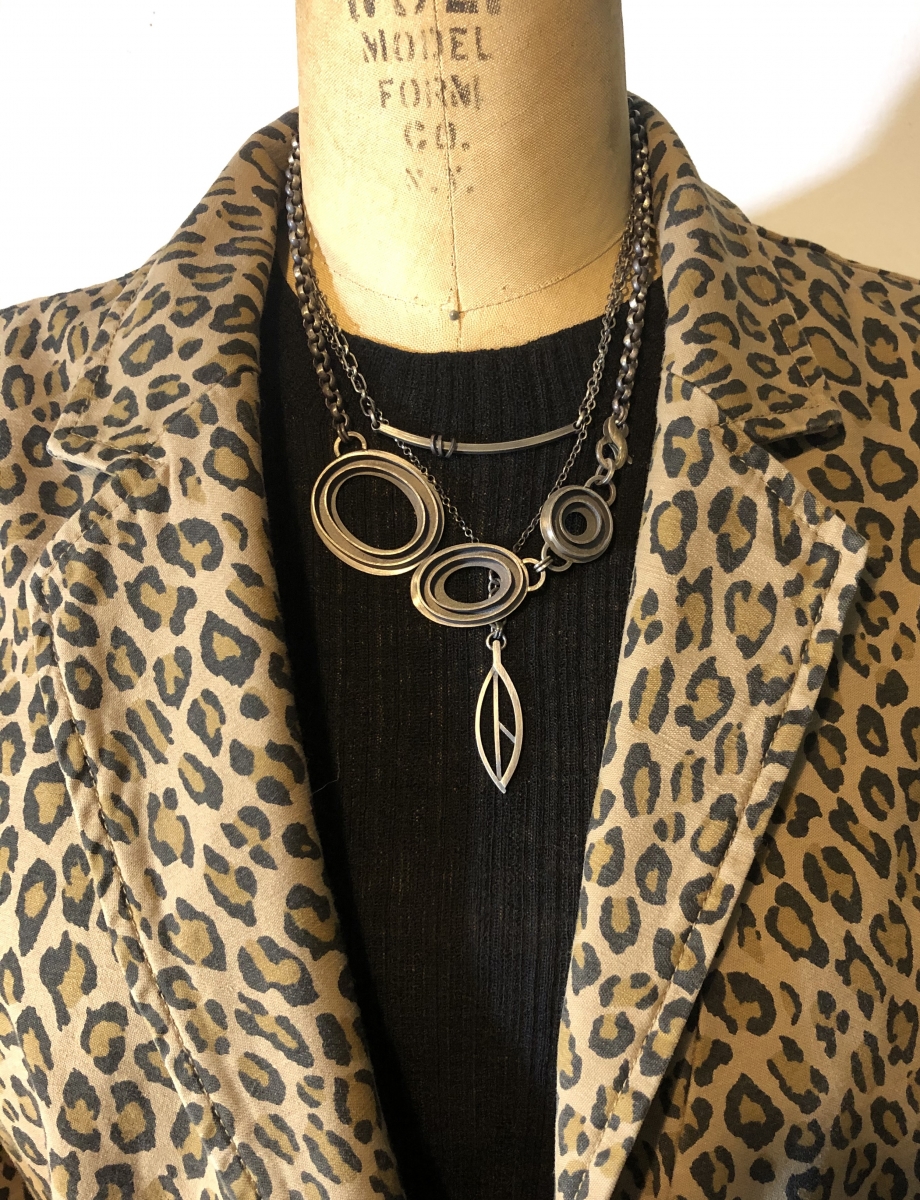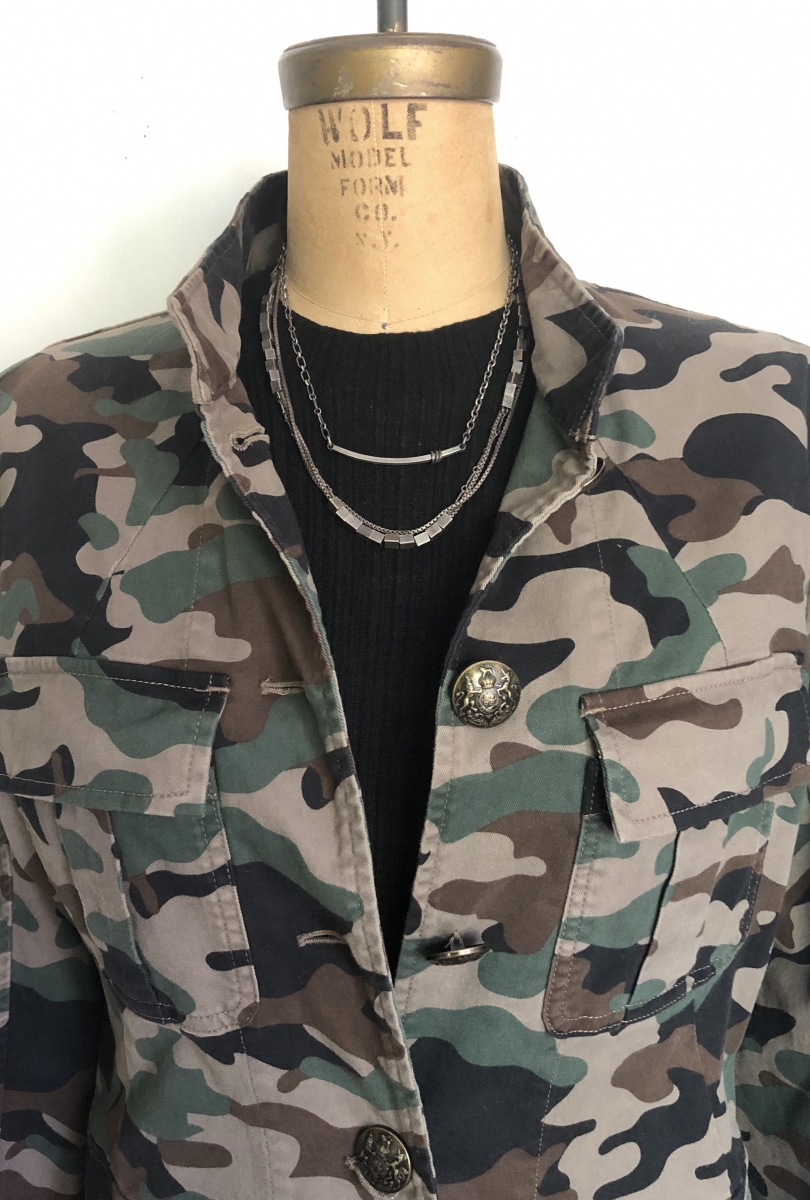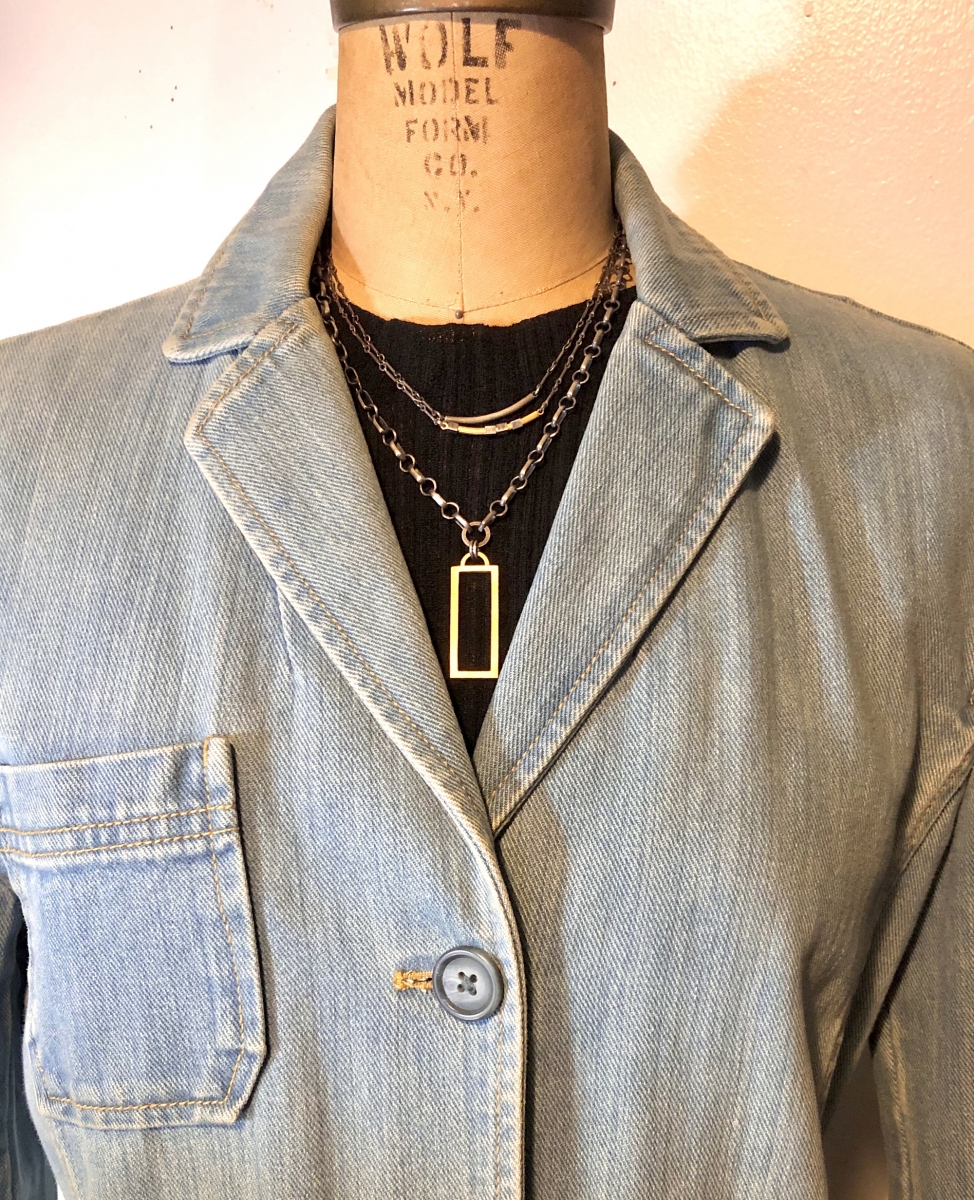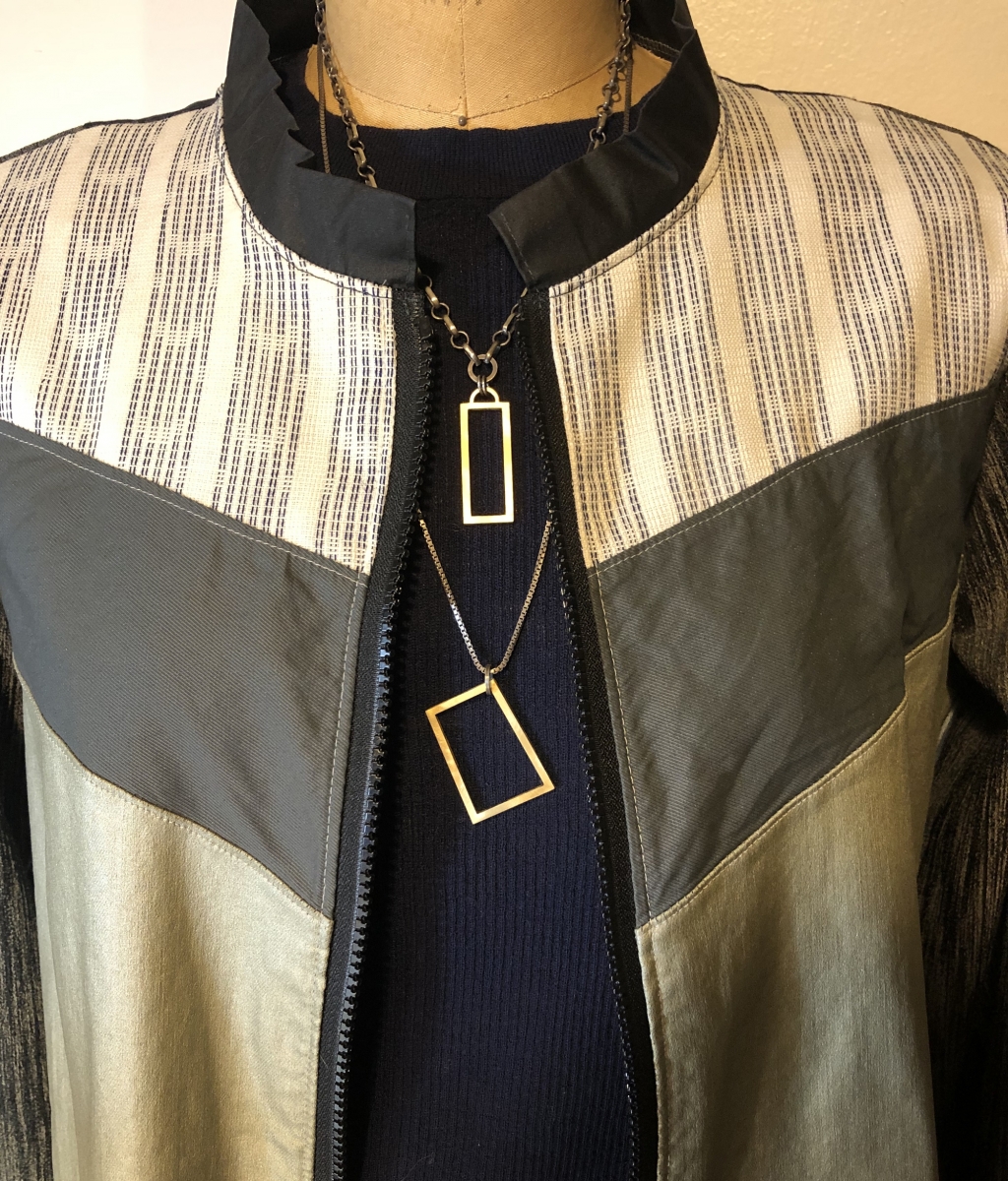 The above offers some guidelines. Depending on your level of confidence, wear all of it together, or edit. I often wear three or four necklaces at a time. I usually wear a bar necklace with two different chains on either side of the bar, a chunkier all silver necklace and one pendant; all around the same length to create volume, texture and visual interest. When I do not wear the chunkier necklace I wear two or three different pendants; hanging on delicate (buy varied) chains with my bar necklace. I stagger the lengths a little bit for a casual look. I also make and wear pieces that are two-in-one or three-in-one necklaces that come with multiple necklaces and make it simple. Those necklaces can stand alone, or throw one more one on!
Below are a couple of building block necklaces that can stand on their own when being worn alone but can are also perfect for layering. Click on the images below to see and purchase. There are more simple necklaces available to purchase under the Metal Necklaces Category in my Store. Thank you!
Click image to purchase Click image to purchase
I hope this helps. Please see the photos for examples. The most important thing is to have fun with the necklaces and wear them like a proud peacock.
Michele