Michele A Friedman FELT jewelry. Handmade in Chicago, IL USA
***As of 5pm EST on October 13, 2019 Michele A Friedman Jewlery will be closed for business and on vacation. The studio will be closed through October 30 and will reopen October 31, 2019 ***
Show Schedule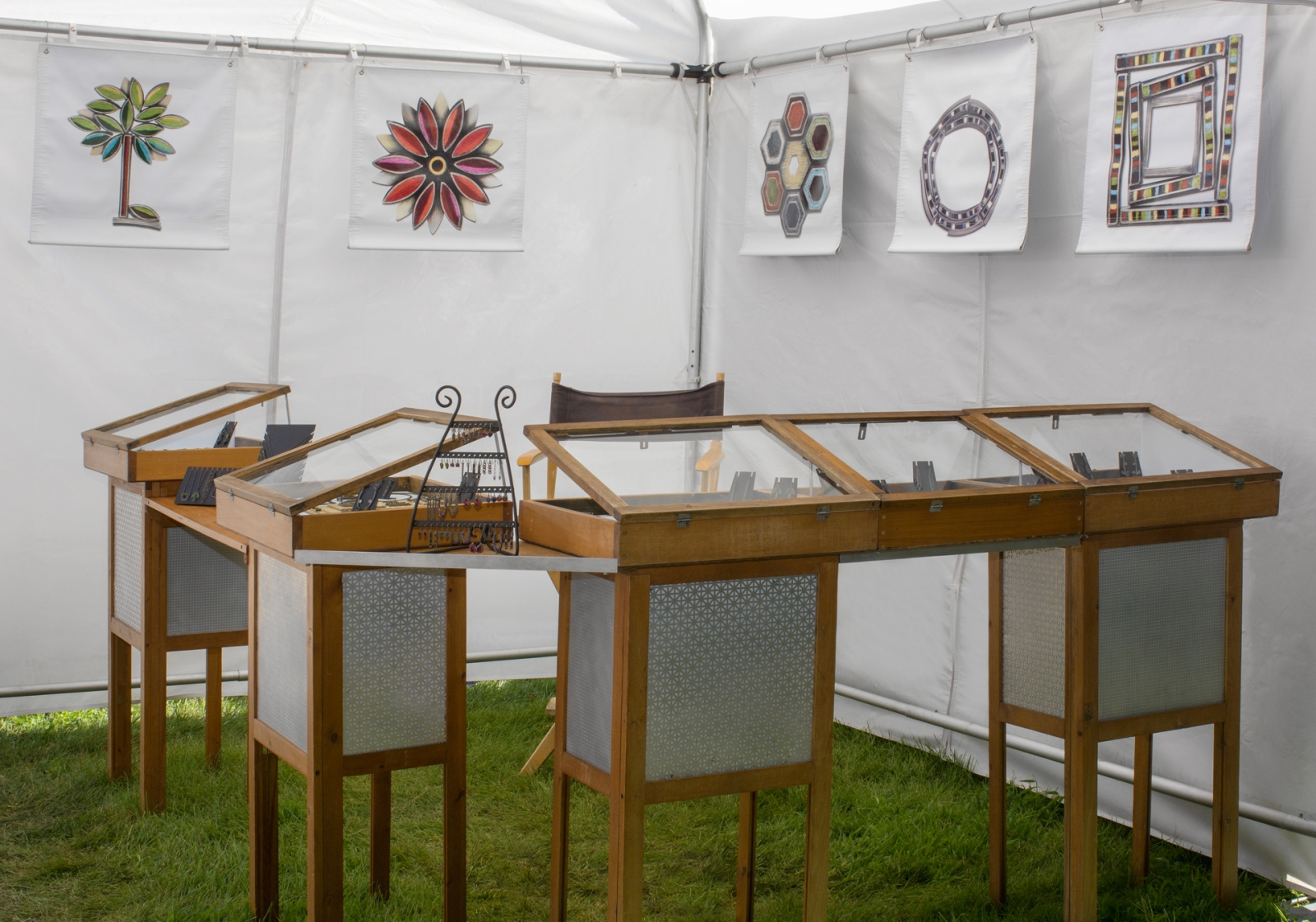 As of 8/9/2019 my show schedule for 2019 is complete. I added one more show and that's it! I hope to see you sometime in the remaining months of 2019. If not, some exciting things are already brewing for the first part of 2020. Thank you.
New Orleans Jazz & Heritage Festival
Fair Grounds Race Course Tent G
New Orleans, LA
*FIRST WEEKEND*
April 25-28, 2019
Cottonwood Art Festival
Cottonwood Park
Richardson, TX
May 4 & 5, 2019
Bethesda Fine Arts Festival
Bethesda's Woodmont Triangle
Bethesda, MD
May 11 & 12, 2019
57th Street Art Fair
57th Street and Kimbark
Chicago, IL
Booth 639, on 57th Street
June 1 & 2, 2019
Old Town Art Fair
On Wisconsin St, Between Lincoln Park West and Orleans
Chicago, IL
Booth 214, on Wisconsin
June 8 & 9, 2019
Lakefront Festival Of Art
Milwaukee Art Museum Grounds
Milwaukee, WI
Booth 96
June 21-23, 2019
Des Moines Arts Festival
Grand Ave. and Locust St.
Des Moines, IA
Booth LN35
June 28 - 30, 2019
Cherry Creek Arts Festival
Cherry Creek North Shopping District
Denver, CO
Booth 54
July 5-7, 2019
Art Fair on the Square, Madison
Capital Square
Madison, WI
July 13-14, 2019
***CANCELED as of 7/15/2019***
Ann Arbor Art Fair, The Original
Ann Arbor, MI
Booth IN266
July 18-21, 2019
***CANCELED as of 7/15/2019***
Stitches Midwest
Schaumburg, IL
August 1-4, 2019
Fourth Street Festival of the Arts and Crafts
4th Street, between Indiana Avenue and Grant Street
Bloomington, IN
August 31st & September 1st, 2019
Penrod Arts Fair
Indianapolis, IN
September 7, 2019
Lakeview East Festival Of The Arts
Chicago, IL
September 14 & 15, 2019
Plaza Art Fair
Kansas City, MO
September 20-22, 2019
St James Court Art Show
***Third Street Section***
Louisville, KY
October 4-6, 2019
Bethesda Row Arts Festival
Bethesda, MD
October 12 & 13, 2019
Vogue Knitting Live! Columbus
Greater Columbus Convention Center
November 1-3, 2019
One Of A Kind Show + Sale Holiday
Merchandise Mart, Chicago, IL
Chicago Art Girls Pop Up
Alexander Graham Bell Elementary School, Chicago, IL
December 14 & 15, 2019